about
Biography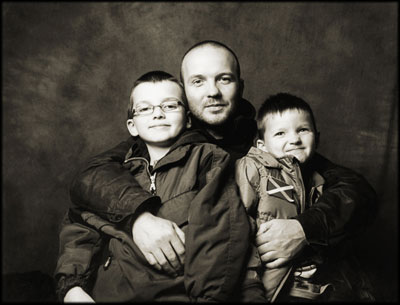 I was born and educated in Glasgow, Scotland where my first interest in photography arose at the age of 14 through a love of boxing. I had been boxing since the age of 10 and wanted to make images similar to those that hung on the walls of the gyms.
By the age of 15 I was out of school and working as a carpenter/cabinet maker, which is a trade that still gives me occasional work and pleasure today. Despite a love of working with wood I wanted to re-engage with education and after gaining the required qualifications at night school I studied a Degree in Building Surveying.
10 years later photography had taken over my life and my day job had become an obstruction. With great support and encouragement from those close to me I gave up my career to try and make photography the main focus in life.
I have never once looked back and consider myself to be the luckiest person I know.
I first fell in love with the process of making photographs before I started to understand the potential historical importance each photograph can hold. The photograph provides a window to the past for future generations, and as such should be valued and treasured as part of our heritage.
It is undeniable that the digital age has revolutionised photography, but sadly the digital explosion has very quickly had a detrimental impact on the traditional photographic processes which I first fell in love with.
My obsession with traditional photographic processes, combined with a genuine fear that they could be forgotten, led me to research the history of photographic image making and to the Wet Plate Collodion process of the late 1800's.
It is my aim over the coming years to produce a series of wet plate collodion portraits and panoramic landscapes of Scotland whilst travelling the country in a mobile darkroom/campervan.
Exhibitions
| | |
| --- | --- |
| 2011 Feb | The Neglected, Street Children of Ukraine – European Commission Brussels |
| 2007 Jan | Malawi, Gallery FCB, New York, NY |
| 2006 Dec | BESPRIZORNIKI (The neglected ones), Melkweg Gallery, Amsterdam |
| 2006 Nov | Risk, Glasgow Knife Crime, Foam Gallery, Amsterdam |
| 2006 May | THE CHEWA of Malawi, Offshore, Glasgow |
| 2006 Mar | BESPRIZORNIKI (The neglected ones), Fotofreo, Perth, Australia |
| 2005 Jan | BESPRIZORNIKI (The neglected ones), DGP Gallery, Glasgow |
| | |
| | |
| | |
Online profiles